4-H Project Record Book / Portfolio Workshop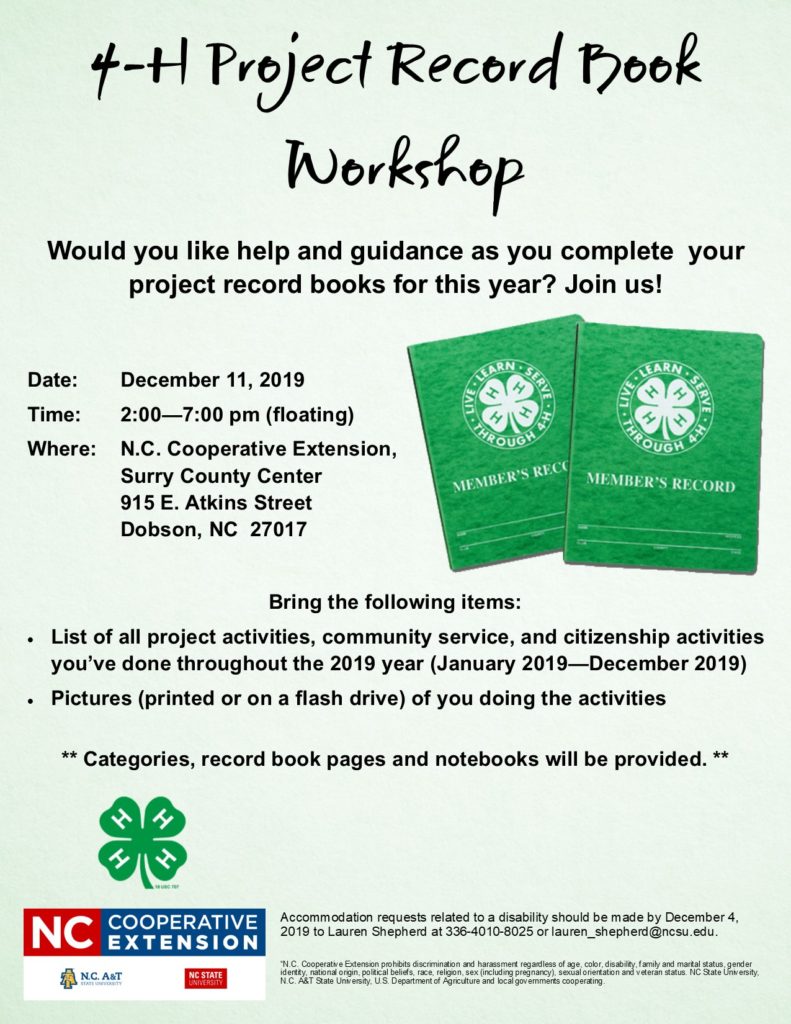 Are you struggling to find time to get your Project Record Books or Portfolios done? Well, struggle no more!
Join us at our Project Record Book Workshop next month to receive your workbooks and all the materials you need.
When: December 11, 2019, from 2 to 7 p.m. (floating)
Where: N.C. Cooperative Extension, Surry County Center
Record books and Portfolios are due the first week in January, so this will be a good start to having your 4-Her receive valuable feedback on their books! Holiday break would also be a good time for them to put their finishing touches on their books.
Remember!! They can receive prize monies for placing if they move on to the district level!
Please let us know if you plan on coming by registering below, so we have the correct amount of materials ready. See you soon!